Welcome to Treasure Mountain Canada
School library learning commons research symposium and think tank.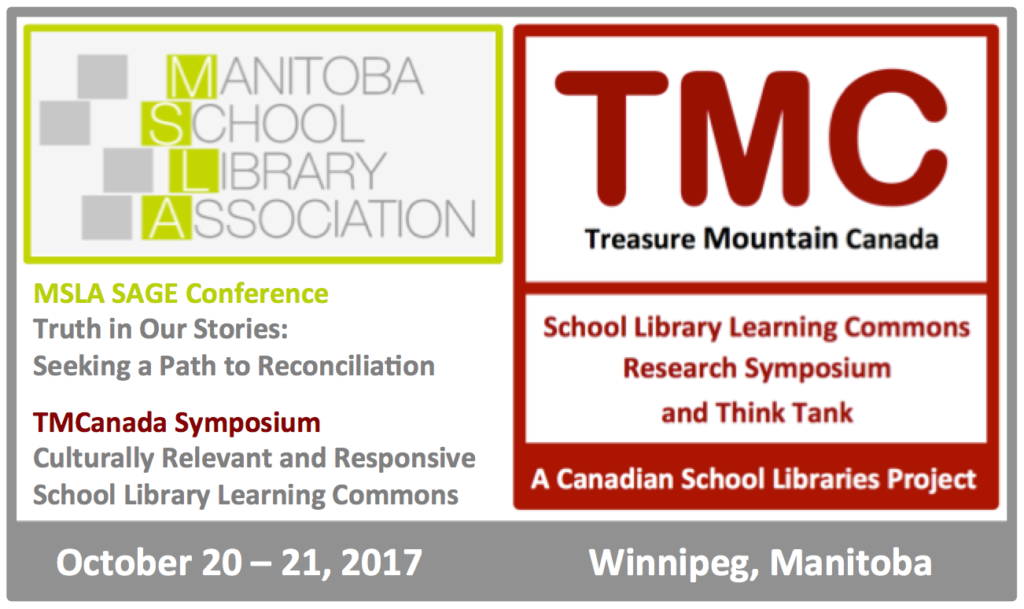 Our next symposium, TMC5, will take place in Winnipeg, Manitoba, on October 20 & 21, 2017, presented in partnership with the Manitoba School Library Association.
TMC5 Theme: Culturally Relevant and Responsive School Library Learning Commons
Learning Environment
Instructional Approaches
Learning Partnerships
Leveraging Technology
---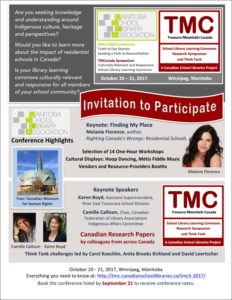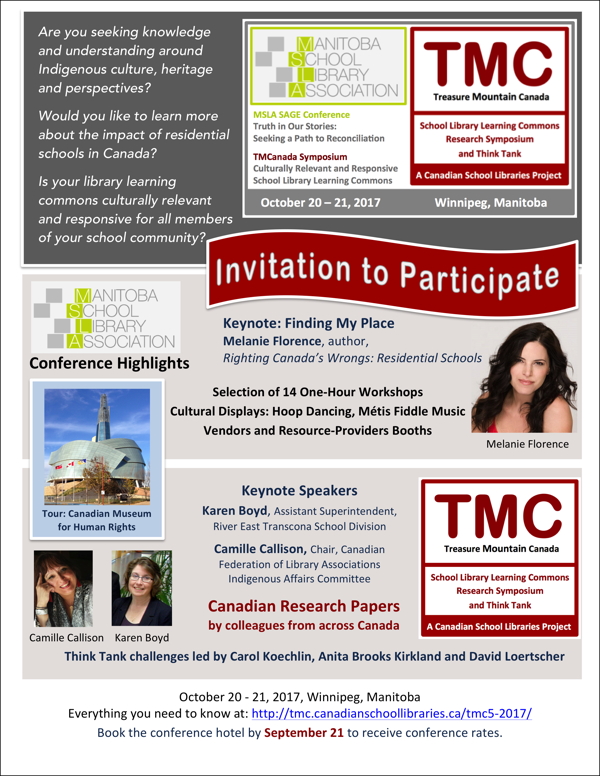 More information about TMC5 2017
Connect to the TMC5 Collaborative Workspace
Read the papers submitted for study at TMC5
Symposium participants are invited to comment on the papers
Registration for TMC5 is now closed.
---

Connect to Previous Symposia
TMC4, 2016 (Toronto, ON): Growing Impact of Leading Learning
TMC3, 2014 (Victoria, BC): Building Bridges to the Future
TMC2, 2012 (Ottawa, ON): Learning for the Future
TMC1, 2010 (Edmonton, AB): Transforming Canadian School Libraries
---