Welcome to Treasure Mountain Canada
School library learning commons research symposium and think tank.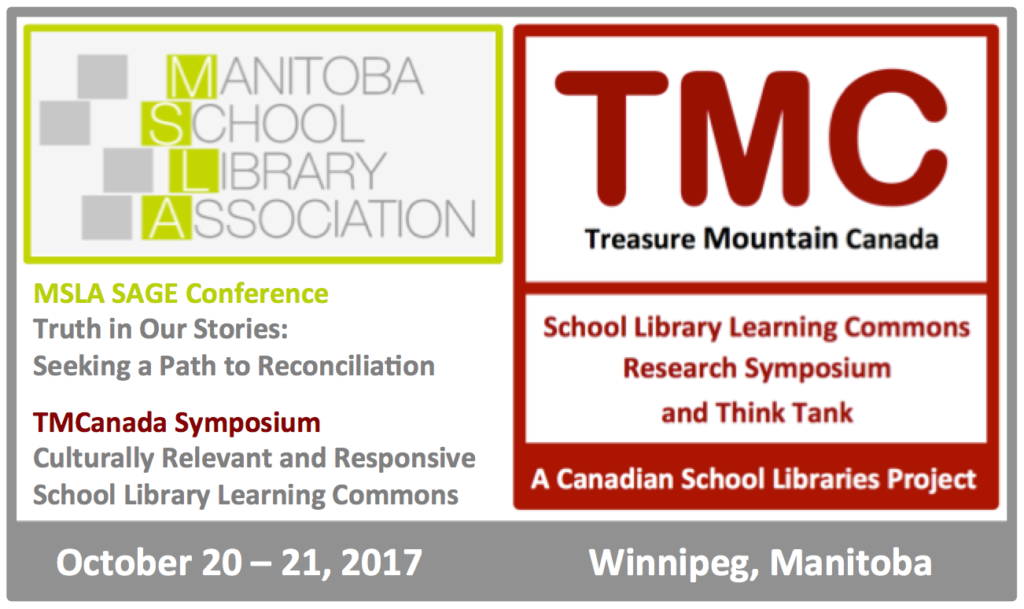 Our next symposium, TMC5, will take place in Winnipeg, Manitoba, on October 20 & 21, 2017, presented in partnership with the Manitoba School Library Association.
TMC5 Theme: Culturally Relevant and Responsive School Library Learning Commons
Learning Environment
Instructional Approaches
Learning Partnerships
Leveraging Technology
More information:
Registration for TMC5 will open in late August.
---
Connect to Previous Symposia
TMC4, 2016 (Toronto, ON): Growing Impact of Leading Learning
TMC3, 2014 (Victoria, BC): Building Bridges to the Future
TMC2, 2012 (Ottawa, ON): Learning for the Future
TMC1, 2010 (Edmonton, AB): Transforming Canadian School Libraries
---